Nový kurz – Diploma of Social Media Marketing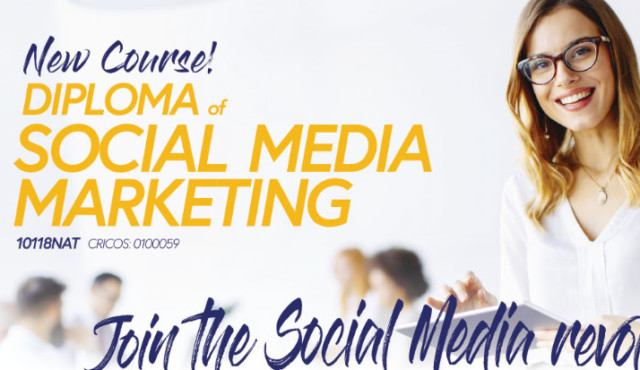 IH v Sydney, Melbourne a Darwinu představuje nový kurz!
Představujeme vám nový kurz, který je zaměřen na marketing sociálních médií. Staňte se odborníkem na sociální média!
Co se naučíte?
Díky kurzu získáte veškeré potřebné znalosti pro marketing sociálních médií. Naučíte se vytvářet a zároveň i rozvíjet marketingovou strategii, připravovat kampaně pro sociální média a uvést vše rovnou do praxe.
Po úspěšném zakončení kurzu najdete uplatnění například jako vedoucí digitálního marketingu, vedoucí sociálních médií, digitální marketingový manažer apod.
Doplňkové informace
Pokud po dokončení kurzu zatoužíte po dalším zdokonalování se v oboru, využijte kurz Diploma of Marketing and Communication.
Kde kurz studovat?
Kurz můžete studovat na škole International House:
 Přečtěte si obecné informace o odborných kurzech. >>
Diploma of Social Media Marketing – units:
SMMBCM501A – Plan, implement and manage blog and content marketing
BSBMKG523 – Design and develop an integrated marketing communication plan
SMMMSM502A – Plan, implement and manage mainstream social media marketing strategies
SMMNSM503A – Plan, implement and manage niche social media marketing strategies
SMMBPB504A – Establish and build a strong personal brand in social media
SMMEMS505A – Plan, implement and manage email marketing
BSBMKG522 – Plan measurement of marketing effectiveness
BSBMKG507 – Interpret market trends and developments + Hubspot Inbound Marketing certification